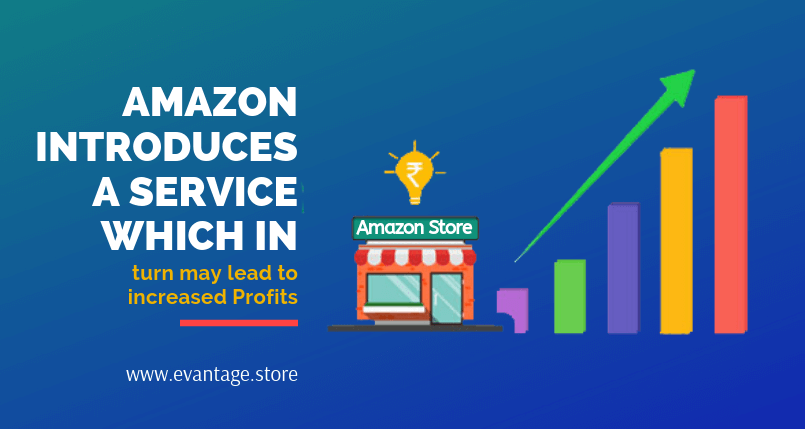 Amazon Introduces a Service which in turn may lead to increased Profits
Amazon is a well-known buying and selling company all over the world. Amazon has decided to improve Amazon seller services by giving more freedom to sellers and an opportunity to earn higher profits. Today, ordering online from Amazon assures you that the product will fulfill your needs as well provide the complete service. This however cannot be guaranteed on other sites, sometimes while shopping online, the product looks exuberant and unique but when it is delivered it is totally different from the picture. Also, the packaging of Amazon is extraordinary and keeps the things ordered safe. The pricing of Amazon is always right or sometimes even lesser than the market price.
What is Amazon Vendor Central?
Amazon Consultant Experts run a thorough report to assess the performance of the company. They then suggest changes that would bring about higher profits and would also lower the cost. Before we move on to any other topic, it is very important to understand what Amazon Vendor Central is. This is an online browser where businesses and start-ups have a chance to sell their products in wholesale through P/O's or purchase orders. These businesses are called Initial sellers or vendors.
Vendor Central can be used only by those who the vendors invite to use. The businesses can keep a check on their inventory or stock, include latest merchandise, deal with purchase orders and get a detailed analysis of their account information. To get an invite, it is very important to interest the Amazon buyer. Amazon uses certain strategies to get the attention of the buyers. One such example can be by putting up a Sale on Amazon. This will increase the number of visitors on the site as well as increase the potential of customers to buy products at a lower price.
Once the order has been made, the initial seller or vendor, the products will have to be transported or shipped to Amazon warehouse. Either Amazon involves itself in getting the order or the vendor who ships get it. This is already discussed in the beginning when the contract has been made. This rule is made by the
Amazon Consulting Experts
. Here, it is simple to understand the logic and roles of Amazon and vendor. Amazon is the retailer and buys the product in large quantities. These will be later listed on the market place. When not directly involved in customer service, the approach can be indirect, but still, sale is made.
What is Amazon Seller Central?
Now we need to know what is Amazon Seller Central. This is used by the middle-men or those sellers who don't directly buy from the producers. This is an online browser where businesses and startups sell directly to customers. Sellers have the choice to be an individual seller or a professional seller. This decision is based on future sale predictions.
Sellers have to choose from two important steps. Once they purchase the product, they can either the distribution by their own or choose to use Amazon as the distributor. The Second step functions by stocking up with goods in the warehouse, even before the order is placed. Then, further Amazon takes care of the shipping, handling, receivables and most part of the customer service. Here, the relationship with the customer is direct and makes the customer more satisfied with the product. This customer satisfaction is only possible because of the Amazon Seller consultants who strategize and follow plans.
Latest News About Amazon: The ban on Purchase Orders causes shock to the vendors.
Many wholesale vendors were supported by Amazon to sell directly to the customers through Seller Central as this was the next new thing. People have brand loyalty towards Amazon because Amazon Seller Services keep improving according to the new trends of society.
The main reason for this decision was that the Amazon vendors did not receive their purchase orders from Amazon regularly on time. Amazon tried to make amends by apologizing that all the Vendor Central Methods will be shut-off. They made the hard decision of shutting off the P/O services, but later we will realize it was for the greater good of the company.
The Pros and Cons of Vendor Central and Seller Central can be divided by business areas.
Pricing - The con of Vendor is that Sellers have more control over pricing than Vendors. The Pro in Seller Central is that they can set their price of the products they want to sell.
Seller Support - The main con is that vendors won't get any support when they sell unless your product is already established in the market. Vendor will receive minimal, if any help. The main pro is that seller can expect cooperation Sellers also have more freedom when it comes to updating listings on Amazon.
Costs- The vendors should have great negotiation skills because Amazon will negotiate for the best wholesale price on products so the company can earn a higher profit. Finally, Amazon will try to further negotiate the price down when the number of sales increase. When Seller is used, Amazon will pay a flat compensation (approximately 8-20%) that's a percentage of the price for each item sold.
Profit Margin- Vendor can expect wholesale margins. On the other hand, if you sell as a Seller will earn retail margins. When the Vendor is chosen. Therefore, the profit margin will be zero. There is no competition, so they can make the price as high as possible. This will provide them with a great profit margin while providing a product that no one else can provide.
Marketing: One main pro for vendors is marketing. There are a lot of marketing options given to the vendor through Amazon that the sellers cannot receive. Sellers can, however, provide sale, However, it won't widespread like that of vendors.
Stocking- Vendors can expect to often suffer since Amazon can run out of products. As a seller, they have much more control over inventory. They are stored in the warehouse of Amazon in advance.
Payment- Amazon has many stories to resist paying the vendors. Vendors will go through a lot of stress to receive their well-deserved money. However, the seller gets paid in every 7-14 days.
Customer Service- Vendors have an advantage here because Amazon handles all aspects of customer service, even if fraud takes place. Sellers can use FBA to handle most parts of customers. However, they will be directly responsible if the customer complains of receiving fake products.
| | | |
| --- | --- | --- |
| Business Process | Vendor's Central | Sales Central |
| Pricing | Con | Pro |
| Seller Support | Con | Pro |
| Costs | Con | Pro |
| Profit Margin | Con | Pro |
| Marketing | Pro | Con |
| Stocking | Con | Pro |
| Payment | Con | Pro |
| Customer Service | Pro | Con |
In conclusion, Seller Central has many pros whereas Vendor Central has many cons. The better choice is Seller Central.
How to decide if you are ready to switch from Vendor Central to Seller Central?
Amazon suggests that all vendors should prepare themselves for the change that's about to take place. A plan in action has to be made because there has been a decrease in purchase orders in the last few years, there have been long waits for purchase orders in past year, revenue is 10million or less, vendors are losing a lot of money, New companies cannot be advertised as brands by Amazon. After considering all these points, its vendors choice to either accept the opinion of Amazon or not.
7 Step Guide to Switch to Sales Central:
1. Make sure you are ready for the switch from Vendor Central to Seller Central.
2. Register a Seller Central account.
3. To make sure that all of products meet the Seller Central product standards.
4. Decide on which fulfillment option vendor would like to use . Take care of any taxation legalities that are required.
5. Transfer your advertising campaigns to Seller Central. The Seller and Vendor Central tools are very similar, so it will be easy for vendor's to adopt.
6. If vendor's have brand registry, they need to move it from Vendor to Seller platform.
7. Check to make sure that your inventory tracking system is all set up.
The Hybrid Approach
Certain businesses would suggest that it is better if vendors and sellers make use of both vendor central and seller central. In this case, they are both selling wholesale to Amazon. This can be of great advantage because there will be no dependence on Amazon for the stock, there won't be enough profit for Amazon for the stock, Amazon won't be able to sell on retail channel, products are out of season. The hybrid approach will be an update in the Amazon Seller Services.
Vendors switching to Sellers Central: Talk to professionals to make sure they agree that you start seller central account. If vendor does not get the permission, this may lead to suspension of the Seller Central Account.
Sellers shifting to Vendors Central: First, vendors need to get an invitation to join from an Amazon Buyer. Only then they proceed with getting a Seller's Central Account.
Conclusion:
In conclusion, Amazon is one of the most popular buying-selling marketplaces. It has gained the trust of its customers by continuously improving and updating its services. Vendor Central is an online browser where businesses have a chance to sell their products in wholesale through P/O's or purchase orders. Vendor Central can be used only by those who the vendors invite to use. Either Amazon takes the responsibility of shipping the goods or the Vendor, this has been decided in the beginning through a contract. Sellers Central is used by the middle-men or those sellers who don't directly buy from the producers. Here either the seller is the distributor or Amazon is the distributor, they also decide in the beginning through a contract.
Amazon has banned the use of P/O's because Amazon Consultant Experts suggested that this would increase their profits. This has made it very hard for the Vendors to switch to Sellers Central. After carefully analyzing the pros and cons of both: Vendors Central and Sellers Central, we come a conclusion that Sellers Central is more beneficial because it gets to decide the price, gets the support of Amazon, the costs are lesser, no need to worry about stocking, because Amazon already stores in advance, they receive payment in every 7-14 days from Amazon.