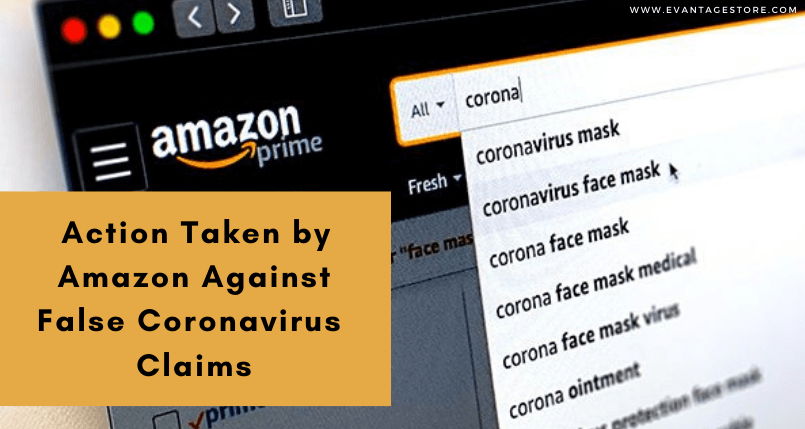 Action Taken by Amazon Against False Coronavirus Claims
Coronavirus has taken the world by a troll and we are searching for all the possible ways through which we can prevent it. Although the sellers might be taking advantage of your misery by making false claims and selling your products. But Amazon knows it all.
According to recent reports, amazon had removed one million recent products using false advertising stating the effective cure for coronavirus (COVID-19) for their products.
In amazon's policies, amazon states that "sellers should always mention the 'product accurate information' on product pages and it will remove those who violate the policy."
Amazon also removed various products that it thought were being sold at prices that were considered as price gouging.
The fair pricing policy of amazon
According to Amazon's policy, third party sellers shall not sell products on subsequently higher rates than at other places or sell any item that misleads the customer.
For instance, if a person sells three times more than the normal price then his product will be taken down from Amazon.
The company uses machine-learned models as price gouging but has recently accelerated human monitoring as price gouging has spread like a wildfire in the light of coronavirus.
At Amazon, there is no place for price gouging. The amazon team continuously monitors the store and removes the product from the store that violated the amazon policy.
Amazon prevents listing offering false promises
As the panic is spreading worldwide, so is the need for masks which the Centres of Disease Control (CDC) have said don't help. Despite what CDC had said, some people would still ask for masks. Therefore, Amazon has to ensure that the listings don't offer a false promise.
We provide solutions to your various problems with the help of an Amazon expert team. For day-to-day updates regarding amazon and its practices, you can visit the Evantage store and know about the happenings of the world.